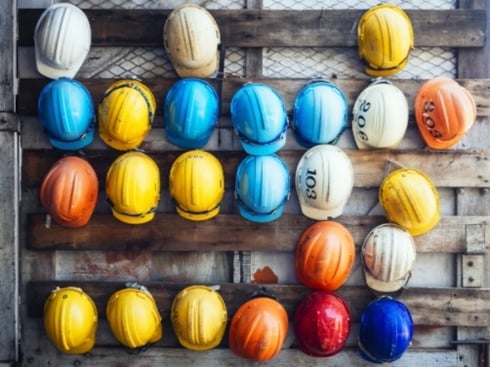 The Hard Hat Hub team recently surveyed 20 veteran construction workers who have been in the architecture/ engineering/construction industry for more than 10 years asking them the top advice they would give to those just starting out. 
Construction is hard yet rewarding work, which you're probably well aware of if you've made it to scoring an apprenticeship with XYZ construction company. While an apprenticeship, much like an internship, benefits you in many ways such as building relevant connections, getting hands-on experience and even upgrades your resume the end goal is clear. The end goal of your time in the company's program to be offered a full-time position. Right?
Full-time positions aren't just handed out, they're earned.
Amongst the 20 veteran construction workers surveyed, the Hard Hat Hub team saw a trend in the advice they were receiving and compiled this post with the top three. While there are others out there we find these three most crucial and attainable.

Be reliable.
Show up everyday, be on time and ready to work. Show your commitment to the opportunity given to you by being dependable and punctual. Something to keep in mind to stay motivated is that they chose you over hundreds of other applicants that would love to have the opportunity you have, so show them they made the right choice by being reliable.
Work your hardest.
This one may be an obvious statement but one that will never go unnoticed. After being reliable for the job it's time to show your worth and exceed your employer's expectations. Be eager to learn. You're just starting out, therefore, no one is really expecting you to have the skills to perform the job on your own but they are expecting you to give them your all and not just skate by.
Pay attention the industry veterans around you.
You're working side-by-side with people you should admire in a way as they're in a position you're looking to learn and succeed in. Don't be such a "heads down" type of person on the job. Take advantage of the time you have with these experts to learn about their journey and maybe even gather some tips that they wish someone had shared with them. While not over-doing it, you are illustrating that you have passion, you care about their work and you're eager to learn.
Create your Hard Hat Hub profile.
We threw this one in there just because we like you and care about those interested in building a career in construction! Take two minutes to create a free profile on Hard Hat Hub. Enter your skills and preferences. We'll match you with great companies that can help you build a great career. With our matches, you won't get dinner and a movie, but you will be one step closer to seeing what you can achieve next. We even supply our community members with the relevant construction news, groundbreakings, insights and more!
So, remember to do these three things every single day on the jobsite, and you'll not only earn respect but a full-time job! Any valuable tips or advice that we missed? Share them with our community in the comments section below.
You can also meet with Hard Hat Hub at METALCON 2016. They are an exhibitor and will be presenting in the Learning Zones October 26-28, 2016 in Baltimore.