Here's what's coming in April
We've partnered with some of the best experts in the industry to help your business thrive.
Metal Architecture at METALCONLive!
METALCONLive! and Metal Architecture, the leading authority on the use of metal in architectural applications and building design, educating architects, design professionals and engineers, have teamed up to provide a unique series of webinars showcasing projects that illustrate the beauty, durability, efficiency, and sustainability of metal.
Earn your CE certificate. This webinar qualifies for 1 AIA HSW LU.
April 7, 2021Metal's Role in Sustainability — Register nowA panel of three industry leaders will discuss how metal building products support the increasing demand for sustainable building practices. Often viewed as a glamour product because of its versatility, metal components can also bring high performance to any projects.

Two architects will discuss their selection process for metal building components on recently executed projects. Rick Schneider, FAIA, principal of ISTUDIO Architects, Washington, D.C., will talk about the Marvin Gaye Recreation Center in Washington. Hafsa Burt, studio head, hb+a Architects, San Francisco, will present her vision for a modular residential construction that can fit in any environment, which she calls the Box Factory.

Providing technical insight and bringing his extensive knowledge of metal components and sustainable building practices will be Bob Zabcik, P.E., technical director, Metal Construction Association. Sponsored by S-5!, a proud METALCON 2021 Exhibitor
Earn your CE certificate. Pending approval for for 1 AIA HSW LU.
April 21, 2021RAiNA – It Takes a Village — Register nowFor several decades, the building industry's primary response to the demand for higher performance walls has been rainscreens. Although considered by many to be the gold standard for wall design, the definition of rainscreen and best practices for design has little consensus within codes, industry standards, designers, test standards, and manufacturers. A new industry-led association is seeking to address some of these discontinuities in the industry. Established in 2020, RAiNA is bringing stakeholders together from across the building industry to develop standard definitions; interface with the building code; align testing standards; and share knowledge with designers, contractors, and manufacturers with the goal of improving performance of rainscreen walls.

Learning Objectives:
– Identify the most common reasons for moisture problems in wall assemblies.

– Compare the differences between a rainscreen wall assembly and a barrier wall assembly and how they relate to Chapter 14 of the International Building Code.

– Identify the key components in a rainscreen assembly and identify how their integration is critical to the durability and the overall performance of the wall as it relates to building enclosure control functions, including water, air, thermal, vapor, and fire.

– Learn about the formation of RAiNA and its work to establish definitions, standards, performance criteria, and guidance for rainscreen design.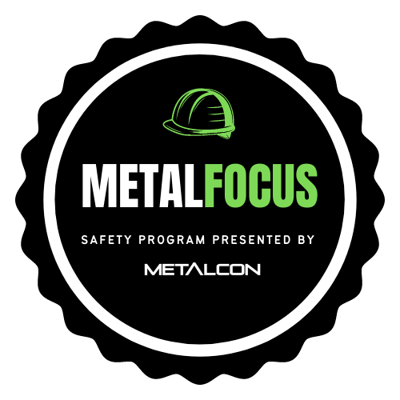 METALFOCUS® Safety ProgramIMPORTANT, EFFECTIVE, AND AFFORDABLE SAFETY TRAINING FROM ONE OF THE BEST IN THE BUSINESS This Program Could Save You a Lot More Than Money!Mix and match courses to suit your schedule and fulfill your personal metal safety training needs. The courses below are apart of a 10-course Online Master Program that will give you and your supervisors the knowledge to lead safer projects. Each course is $30 and includes a Certificate of Completion and up to 10 AIA HSW LU Credits. Attendees who complete all 10 courses will receive special recognition at METALCON 2021 in Tampa – the ultimate validation of your company's commitment to safety. April 1, 2021 (4-5PM EST)
Project Safety Planning — Register nowPurpose & usefulness of project safety planningThe "dangerous dozen"What should we be planning?Aids using cheatsheets, forms, permits, JSAs, apps, and other toolsUsing the safety precon to coordinate project safety planning

Earn your CE Certificate and/or 1 AIA HSW LU Credit Click here for the full schedule of METALFOCUS Safety courses coming up in April! REGISTER FOR ACCESS TO ON-DEMAND COURSES:Supervisor Safety Responsibilities —Register (recorded 3/25)Crane Ops & Lift Planning — Register (recorded on 3/19)Rigging Safety Considerations — Register (recorded on 3/12)Hot Work & HW Permits — Register (recorded on 3/4)
Fall Protection Planning — Register (recorded 2/26)
OSHA's Steel Erection Standard — Register (recorded 2/19)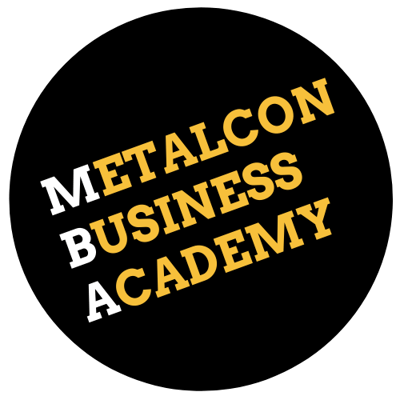 METALCON Business Academy "MBA" will return on June 2In the meantime, Session 1 & 2 are available on-demand!Our FREE 6-Course "MBA" (METALCON Business Academy) Program will teach you the latest tactics and tools to help your business field the best team and keep it together.

Click here for all the details on this course and how you can earn your "MBA" at METALCON '21 for completing all six courses! Now availabel on-demand:Building Your 1 Page Strategic Plan — Session 1 (recorded 12/2)Attracting & Retaining Rock Star Staff — Session 2 (recorded 3/10)
METALCONLive! The Metal Construction and Design Industry's best business-boosting broadcast is brought to you live. Offering FRESH and ACTIONABLE insider intel you'll use IMMEDIATELY to take advantage of the HOTTEST growth and profit angles. Learn more. ON-DEMAND! Did you miss any of our METALCONLive! Broadcasts? Don't worry, we've got you covered! Past sessions are available on-demand at metalcon.com. With the exception of our METALFOCUS Safety Program, all of our on-demand sessions are free. Learn more. IN-PERSON! YES, It's Happening! Live, in-person and better than ever. After we made the unfortunate but necessary decision to cancel METALCON '20, we immediately set our sights on METALCON '21. We're excited to put the "Year of the Pivot" behind us & enable the metal design and construction industry to safely reengage at our all-new, updated and refreshed, signature event on October 6-8 in Tampa, FL! Register today.