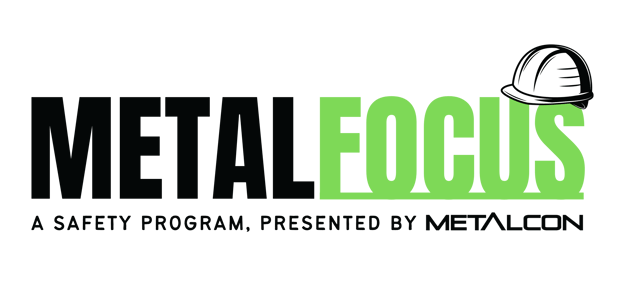 Course 3: Hot Work and Hot Work Permits launches TODAY at 4pm est!
What Will Be Discussed:
– What exactly is considered "hot work" & why is a permit required?
– Areas where hot work is prohibited or requires a permit
– Hot work personnel roles & responsibilities
– Understanding the HW permit, its importance, & how to complete it
– Fire watch requirements
"The program provides me with a better understanding of the intricacies of safety when working on metal buildings." – Steve Wykoff, Health & Safety Manager of TKS Contracting
SAFETY. It's a priority for every metal business but how do you prove it to your employees, your customers and your insurance company? More importantly, how do you ensure your entire team is aware of the latest metal safety rules, tools, trends and techniques to avoid costly or potentially fatal accidents?
At METALCON, we're committed to helping metal businesses thrive.
That's why we've partnered with Safety Works, Inc. to create the METALFOCUS® Safety Program. This series of 10 one-hour virtual courses goes beyond traditional OSHA-10 safety training to address situations that are unique to metal jobsites. Whether you attend this program yourself or delegate to a team member, your company will gain invaluable insight and advice with the potential to:
Reduce risk of lost-time accidents and damage to equipment which can lead to lower insurance premiums
Lower risk of regulatory fines
Improve your company culture and employee morale
Invest in your people, your profitability and your reputation in the metal industry by putting safety first!
COURSE 1   On-demand! OSHA's Steel Erection Standard (29CFR 1926 Subpart R)
COURSE 2   On-demand!   Fall Protection Planning
COURSE 3   March 4         Hot Work & HW Permits
COURSE 4   March 12       Rigging Safety Considerations (not a rigging certification)
COURSE 5   March 19       Crane Ops & Lift Planning
COURSE 6   March 25       Supervisor Safety Responsibilities
COURSE 7   April 1            Project Safety Planning
COURSE 8   April 8            Job Safety Analysis (JSA)
COURSE 9   April 15          Incident Reporting & Investigation
COURSE 10   April 22        Managing OSHA Inspections

Each course qualifies for 1 AIA HSW LU.
The full program qualifies for 10 AIA HSW LU credits!
 
Each course will be conducted live with real-time Q&A. If you are unable to attend a session, it will be available on-demand. Training materials to compliment the presented material will be provided.
Your METALFOCUS® Safety Program Instructor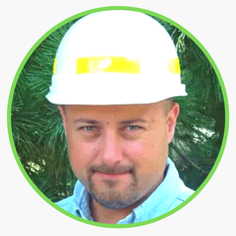 The program will be taught by Craig A. Shaffer, CSP President of SafetyWorks, Inc. Craig is a Certified Safety Professional (CSP) with over 30 years of occupational safety and health experience in the construction and manufacturing industries. He is an authorized instructor for construction OSHA-10 & OSHA-30 courses. Learn more.