METALCON is roaring into Indianapolis this October!
Experience the most innovative metal construction products and solutions and connect with the most respected metal construction industry vendors and thought leaders.
Discover the ideas, tools, and expertise you need to turbocharge your business and get on the fast track to Victory Lane at the only global event focused exclusively on the use of metal in construction and design!
Experience the latest
and greatest
Learn new strategies
and tactics
Find new friends and partners
Discover new ideas and insights
Join the Metal Construction & Design Industry in Indy!
Save with early bird pricing today! Discount ends September 2, 2022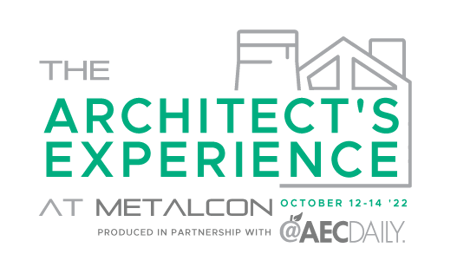 Beauty. Versatility. Durability. Sustainability.
Produced by PSMJ Resources, Inc., in partnership with AEC Daily, The Architect's Experience is a "show-within-a-show" that illustrates how metal can help you solve your toughest architectural, structural, environmental, and building performance challenges.
From insulated metal panels and metal roofing products to finishes and coatings, The Architect's Experience will spark your creativity and introduce new ways of thinking.