Low risk. Big payoff.
METALCON in Las Vegas on October 2023!
Experience the most innovative metal construction products and solutions and connect with the most respected metal construction industry vendors and thought leaders.
Discover the ideas, tools, and expertise you need to turbocharge your business at the only global event focused exclusively on the use of metal in construction and design!
Experience the latest
and greatest
Learn new strategies
and tactics
Find new friends and partners
Discover new ideas and insights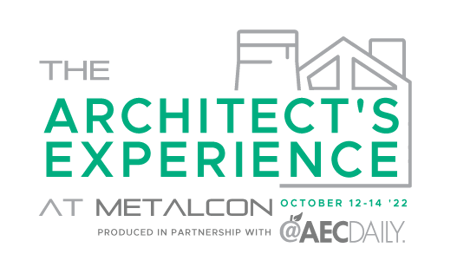 Beauty. Versatility. Durability. Sustainability.
Produced by PSMJ Resources, Inc., in partnership with AEC Daily, The Architect's Experience is a "show-within-a-show" that illustrates how metal can help you solve your toughest architectural, structural, environmental, and building performance challenges.